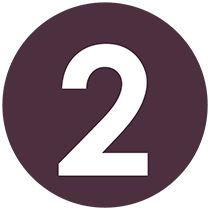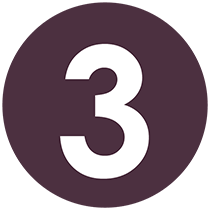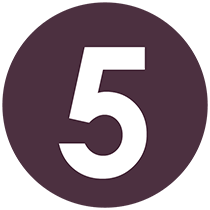 BRANDING DESIGN
A new brand in two weeks!
These packages are perfect for start-ups and small businesses on a tight schedule! We'll work closely together throughout the project, to ensure that your dream brand is realized - whether that is through logo design, marketing material, packaging, or other branding aspects.
WEBSITE DESIGN
A specialized, responsive, seo friendly site
Want to refresh or create a new website for your brand in just 2 weeks? Let me work with you to create a custom website that fits your personal brand needs.
CLARIFY YOUR BRAND IDENTITY
We believe your brand's design
should integrate with your business values
to attract and engage potential clients.
COMPLETE BRANDING DESIGN SERVICES
View our specialized packages to save up to 15% off

PACKAGING DESIGN
FROM THE SCREEN TO THE SHELF
Your incredible product deserves an incredible package. Let me help you catch the eye of your target market with a packaging design that is centered around your brand identity.
CONTENT MARKETING
Packages for Small Businesses
Let me help put your company at the forefront of your customer's minds with comprehensive content marketing services, designed to engage your various target markets!
Katelyn Studios offers small businesses and restaurants beautiful, branding graphics and mobile friendly websites that drive revenue and customers.
What customers are saying
Logo Design
Let us help you create a memorable logo that will encompass what your company stands for as well as catches your audience's attention.
Our logo design includes 10-20 different initial designs with up to 3 revisions. Once the logo has been approved, a style guide with any and all pngs, jpgs, ai, and pdf formats of the logo will be given to the client.
Stationary
Now that you have your logo you need business cards, letterheads, and envelope design to have a professional presence when letting people know about your business.
We always use quality printers, so you can expect a good quality product every time you are needing more printed.
Website Design
An SEO friendly website is an essential part of any business. Whether you are needing ecommerce, blog, or just a simple "get to know us" website, let us create it for you.
We offer packages that include desktop, tablet, and mobile versions of your website as well as packages that include hosting + website management.
Social Media
Let's allow for your customers to know your brand personally with our social media integration.
We can design headers for Twitter, Facebook, LinkedIn, and YouTube to integrate your new brand design.
Content with relevant images gets 94% more views than content without relevant images. We can assist in designing weekly designs and infographics for you to post on social media.
Marketing Material
and Menus
Now that all of your content is complete let's finish with some printed material.
MARKETING MATERIAL:
Send out direct marketing tools or flyers to your clients to let them know more about your business.
MENUS:
No sit-down restaurant is ready to start serving customers without a well-designed menu. Let us create an original, organized menu that excites your customers. We also design table-tents to feature items or events.
Design starts with curiosity and research so that the design delivers clarity that is evident to the client and audience. I believe that design CAPTURES the audience's attention where content keeps it. On Thumbtack, I was rated 2016 and 2017's #1 graphic designer in the San Diego area
and moved to New Orleans in 2017. I received this from making it a priority to understand each client to ensure that I stay true to his or her branding strategy while offering a refreshing solution.
I'm a designer, web surfer, Marine wife, typography nerd, social media guru, and living in the big easy of new orleans, louisiana.
COMPLETE BRANDING DESIGN SERVICES
View our specialized packages to save up to 15% off